Extend with sensors

Connect up to 10 external temperature and humidity sensors (Automile Temperature Sensor).

Solar power

The solar panel keeps the device charged even during the darkest periods with few hours of sunlight. Tracker Solar can work for 10+ years without needing a wired charge.

GPS and motion sensor

The tracker can alert you of any movement. Location accuracy within 3 feet.

Works across the US on AT&T

No need for separate SIM-card or data package. The Automile Tracker Solar works across AT&Ts network without any charge to you.

Easy installation

Install the Automile Tracker Solar easily with included zip-ties or screws. All included.

Support for 4G/LTE

Works across AT&Ts 4G/LTE network, offering wide coverage.
Sophisticated User Experience
Read more about the most used features in our mobile and desktop apps.
Read more about the most used features in our mobile and desktop apps.
Motion activated alerts
All movements are stored and choose how you want to be notified over push, text or e-mail.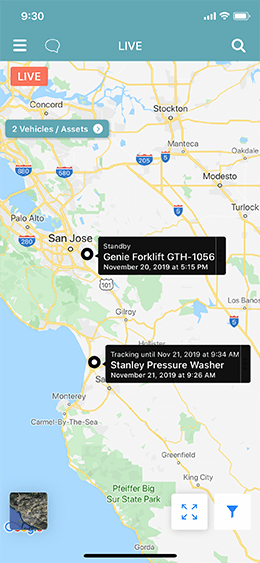 Real-time live map for detailed tracking
Follow every movement in real-time on the live map.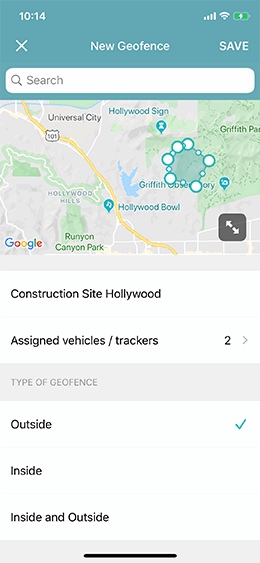 Geofencing
Avoid getting alerts in safe areas by creating geofences.
Monitor your external battery on any equipment
Be alerted if the equipment battery is getting low.
All history in one place
All movements and alerts are stored and you can easily access them.
All routes are stored
Access route and movement history.
Plug-n-Play - connect sensors and they will appear directly in the app
Connect up to 10 sensors and they automatically appear in the app under your tracker.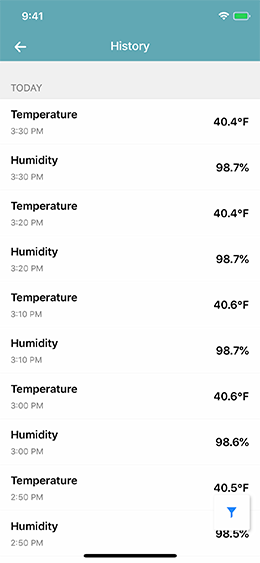 Sensor data history stored
Access and filter data sensor history.
Monitor temperature and humidity
Can be used for refrigerators or freezers inside trucks and vehicles.
Advanced reporting for safe deliveries
Schedule and track lowest, highest and average temperature and humidity.
Connect one or many sensors and pick update interval
Plug-n-Play - connect the sensor and your are done. Up to 10 sensors per tracker.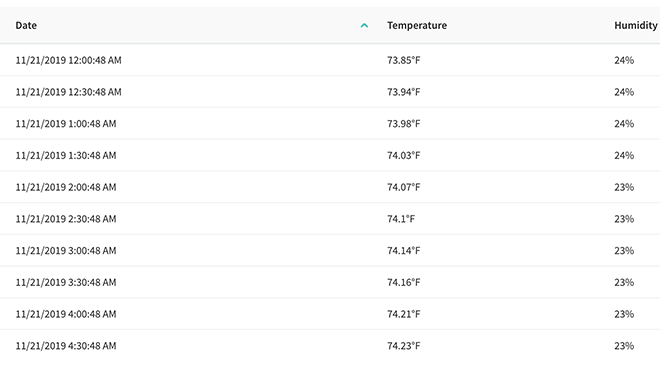 Precise and accurate with two decimal precision
Accurate reports that can be scheduled, printed or sent via e-mail.