Smallest in it's class

Being only 2.4x1.5x0.5 inches, the Tracker Mini fits almost anywhere.

Long battery life

Built-in rechargeable battery with optional hard-wiring to external power.

GPS and Motion Sensor

The tracker can alert you of any movement. Location accuracy within 3 feet.

USB-C connection

Charge with standard USB-C cable or connect to an external battery with optional Automile Power Cable, our own USB-C to 12/24V-adapter.

Works across the US on AT&T

No need for separate SIM-card or data package. The Automile Tracker Mini works across AT&Ts network without any charge to you.

Easy installation

Install the Automile Tracker Mini with the help of a wide range of smart accessories included.

Support for 4G/LTE

Works across AT&Ts 4G/LTE network, offering wide coverage.
Sophisticated User Experience
Read more about the most used features in our mobile and desktop apps.
Read more about the most used features in our mobile and desktop apps.
Motion activated alerts
All movements are stored and choose how you want to be notified over push, text or e-mail.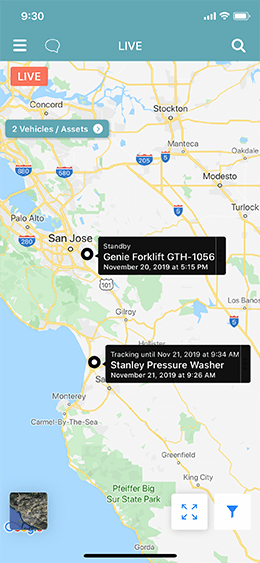 Real-time map for detailed tracking
Follow every movement in real-time on the live map.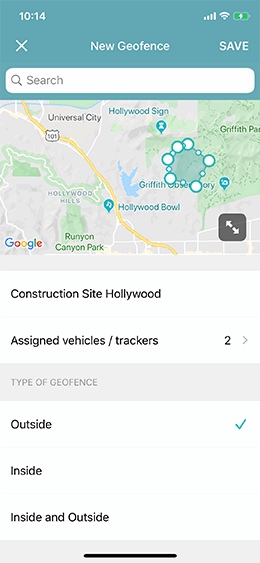 Geofencing
Avoid getting alerts in safe areas by creating geofences.
Monitor your external battery on any equipment
Be alerted if the equipment battery is getting low.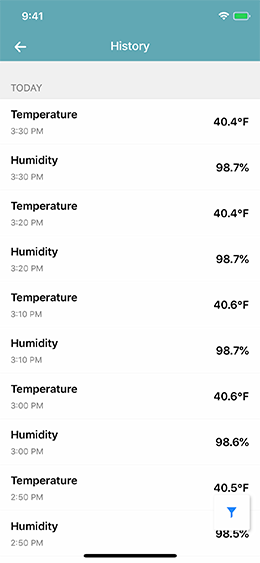 All history in one place
All movements and alerts are stored and you can easily access them.
All routes are stored
Access historic routes and movements.