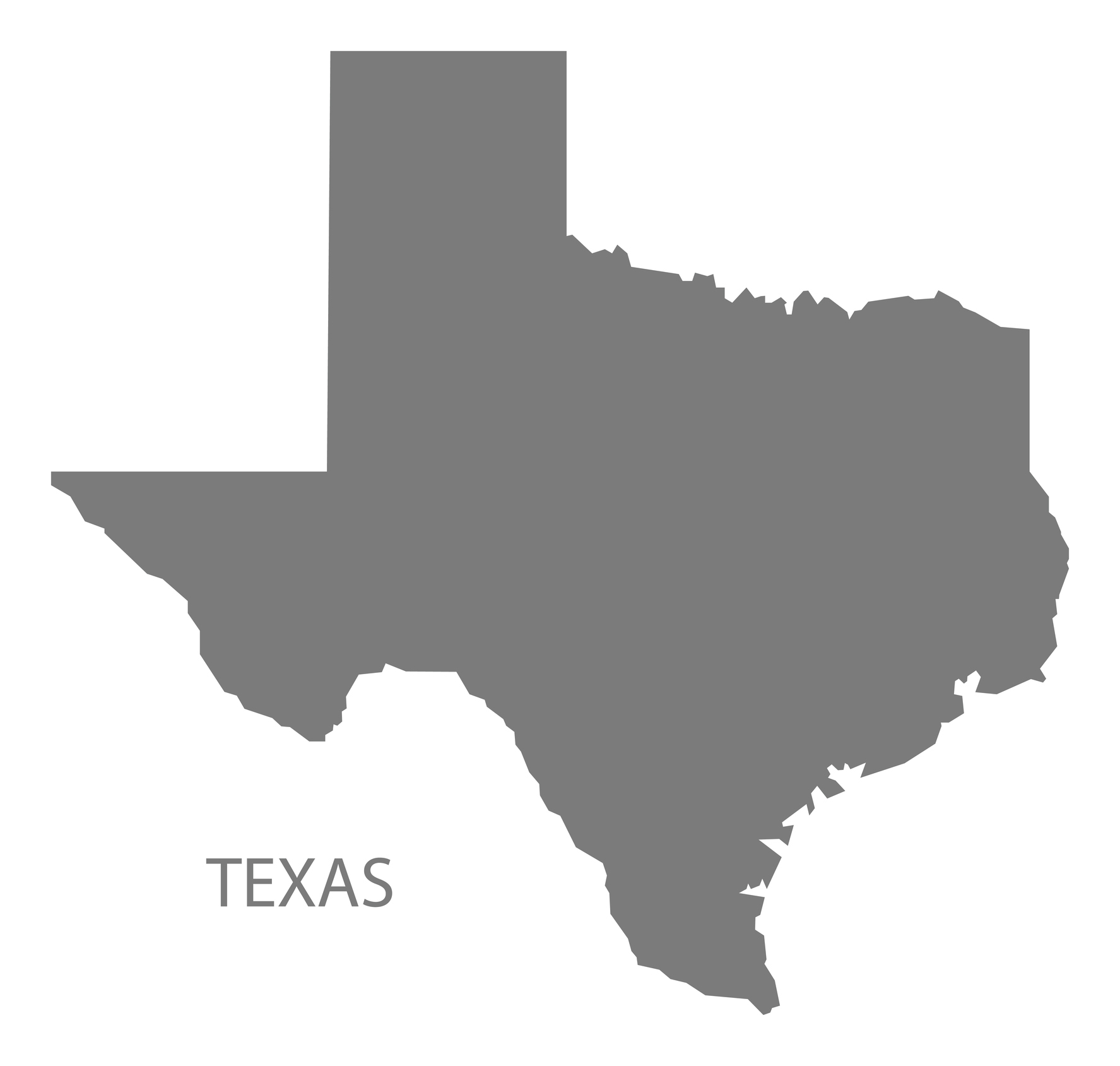 They say everything's bigger in Texas. We say the big opportunities for field services business certainly prove the point. Let's take a look deep in the heart of Texas to see what makes the state such a terrific place to do business.
The Texas Business Environment is Ripe for Field Services Businesses
For starters, Texas is slightly more exposed to trade, transportation and utilities relative to the U.S. as a whole, according to Investopedia.com. That puts them at least a few two-steps ahead, doesn't it? In 2014, Texas employment grew the most of the 10 fastest growing states, ahead of California and Florida. Texas is, after all, home to 6 of the 25 largest US cities: Houston (#4), San Antonio (#7), Dallas (#9), Austin (#11), Fort Worth (#16), and El Paso (#19). Visit gov.texas.gov for more facts like these.
Three of the state's primary industries are:
Oil and gas extraction – Texas is the nation's leading energy producer, contributing $123.9 billion to GDP, more than any other industry in any state (247wallst.com). The state produces over 96.8 million barrels per month of crude oil—that's 3.2 million barrels each day; what's more, Houston is considered the "Energy Capital of the World," with over 5,000 energy-related companies located there (gov.texas.gov).
Construction – Owing to population growth, an improving housing market, and a healthy business investment environment, the construction industry is one of the largest and fastest growing in Texas, employing nearly 700,000 men and women throughout the state (ACG.org).
Agriculture – Texas leads the nation in cattle, cotton, hay, sheep, goats, and mohair production and has more farms and ranches than any other state, boasting 248,800 farms and ranches covering 130.2 million acres. In fact, 1 of every 7 working Texans is in an agriculture-related job (Texasagriculture.gov).
Those are some big numbers. Companies in the energy, construction, and agriculture industries employ commercial fleets—and boy, do they ever have a lot of ground to cover! And the massive state houses a population of nearly 27 million who call on a wide range of field services businesses to meet their various needs.
Challenges Faced by Texas Field Services Businesses
We won't go so far as to say a big state has "bigger" problems, but Texans face their fair share of roadblocks. But they're challenges being turned into big opportunities.
Oil, gas, and energy companies have complex needs: productivity, costs, equipment maintenance, technology, and legal and regulatory compliance…that's an awful lot of moving (and well-oiled) parts in a high-stakes industry. One thing is for sure, fleet management isn't exactly a core competency for companies specializing in natural resources extraction and production. Industry professionals can take all the help they can get from business partners—like those offering rich vehicle telematics solutions—to maximize tech spend and keep their fleets and drivers productive and compliant.
Speaking of compliance, if Texas were a country, it would rank as the world's 7th largest producer of greenhouse gases. It's the #1 carbon polluter in the US (CBSNews.com). This is a major concern for fleet managers who want to reduce their footprints and do their part to help the environment.
Road safety is a growing concern in the Lone Star State, and for two good reasons:
Distracted driving: 350 people are killed and 12,000 are injured every year in distracted driving incidents in Texas. And in 2015, 38% of Texas drivers surveyed by the Texas A&M Transportation Institute admitted to talking on a mobile phone while driving, and 21.2% said they read or send text messages or emails while behind the wheel. (TXDrivingConcern.org)
Weather hazards: Texas experiences the most tornadoes in the US, with an average of 139 per year (Factretriever.com). And Texas and its surrounding states are prone to floods that make roads especially dangerous. Since 2015, the nature of such events has been incredible in some regions of Texas, including Huntsville, Houston, Rio Visto, Wimberley, Ganado, and Edna. (Weather.com)
Fast Facts on Texas Highways
Consider these facts:
Texas opened its first toll highway in 1957, connecting Dallas and Fort Worth. Today, Texas DOT maintains more than 79,000 miles of farm-to-market, ranch-to-market, state, U.S. and interstate highways—that's more roadway than any other state! (Texas Department of Transportation)
Texas' central location helps ensure timely access to national and international markets via air, rail, roads, and water. The state has 313,210 miles of highways (gov.texas.gov)
Texas ranks second in the US for vehicle miles traveled and first in public road miles (Texas A&M Transportation Institute)
That's a lot of ground for field services business to cover!
Top Technology Solutions for Field Services Businesses
Today's fleet management technology provides big opportunities for Texas business owners and fleet managers to maximize their vehicle-related resources by helping them maintain compliance, stay safe, and cut costs.
Among the Top 10 Best Practices for Fleet Leaders is to "embrace sustainability and go green." Vehicle idling is a big contributor to emissions. Fleet telematics solutions provide data-backed insights to help fleet managers educate drivers on increasing fuel efficiencies: minding speed, avoiding needless revving, keeping tires inflated and, of course, decreasing idling time. They also help managers stay in front of potential vehicle issues by making it easier to maintain vehicle maintenance schedules.
While it's always good practice for drivers to slow down and increase following distances when driving in heavy rains, vehicle telematics tools like real-time speed alerts and geofencing give fleet managers insights into driver behavior and location that are important in the event of hazardous road conditions, like those common in Texas. By giving decision-makers a 360-degree view of their fleet—even on beautiful, partly sunny days—these tools keep businesses in control of their assets.
Eli Trevino, OSHA certified instructor Loss Prevention Manager at Texas-based J. Rollins Construction, focuses on monitoring company-specific safety trends so he can put appropriate safety measures in place. He implemented Automile as a part of their safety program because it's a great fit for their mobile workforce, it provides great data to crunch, and keeps managers in-the-know about where their vehicles are at any point during the day. Learn more about Eli's experience with Automile.
Texas Field Services Resources
These organizations want your field service business to succeed as much as you do:
And don't miss these Automile complimentary resources:
Is Your Fleet of Vehicles Idling? Don't Leave Money on the Table
3 Tips to Strengthen Your Fleet Management Strategy
5 Popular Apps For Business Owners In The Construction Industry
5 Important Tips for Field Services Businesses to Grow Your Client Base
Should Fleet Safety Be One of Your Top Business Priorities?
IRS 2017 New Mileage Rate Is Out - Ask Your Tax Expert about Mileage Deductions
About Automile
Automile is revolutionizing fleet management with it's innovative, cloud-based, mobile, and design-first experience.
Try Automile for free- https://automile.com/get-started